Got this long sleeve shirt from my aunt and also the flower skirt. Try to mix them all with some pieces of rings and bracelets. Today, did nothing, just take some pictures and sleep all day long. Another boring day... Hope I can hang out with my besties, just walk around the mall and have a good coffee will be more than enough for me.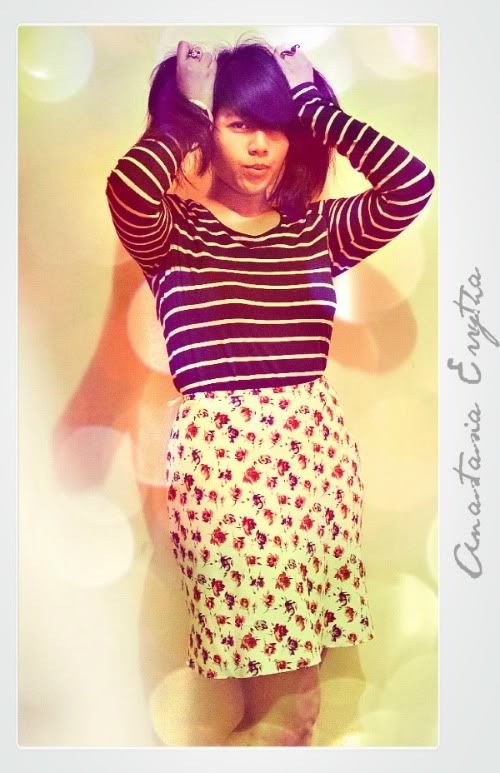 (Striped Long-Sleeve T-Shirt from H&M, Flower Skirt from NEXT, Rings from FrenchiesShop, Bracelets from Mom's Gift)
Hope tomorrow will be better than today...